Micro Capacity Wirestripping System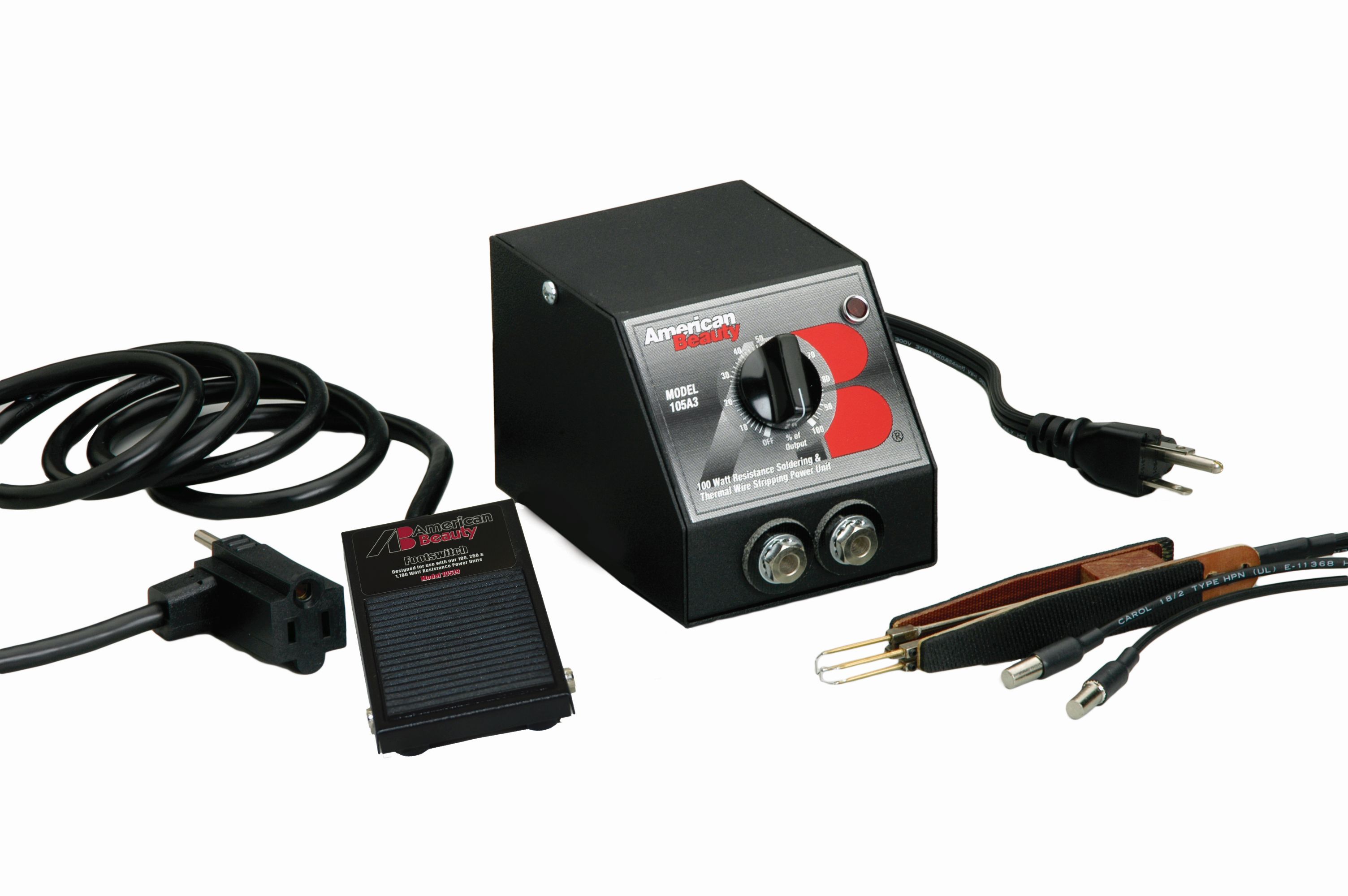 Thermal wire stripping is an age-old method of stripping the insulative jacket from your wire with 100% assurance that you are not nicking the conductor. American Beauty offers a complete array of thermal wire stripping systems, hand pieces and elements, sure to meet your specific need, and as the kids today would say, "Its super easy!"
Insert a wire between the blades and activate the system via the footswitch. Use the lowest power setting that allows the blades to quickly 'cut' through the insulation.
When the blades sever the insulation, rotate 1/4 turn as you continue to apply heat.
Once the insulation is completely severed around the wire, release the heat and use your fingers to pull off the insulation sleeve.