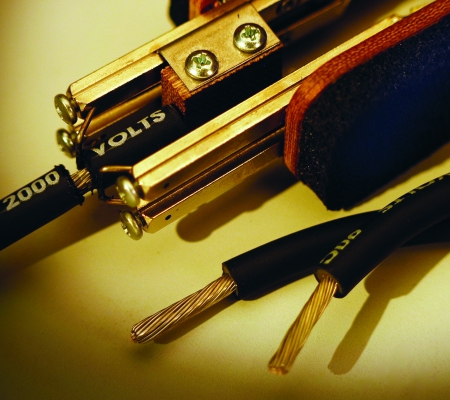 American Beauty Thermal Wire Strippers

No-Nicks...Guaranteed
Thermal wire stripping is an age-old method of stripping the insulative jacket from your wire with 100% assurance that you are not nicking the conductor. American Beauty offers a complete array of thermal wire stripping systems, hand pieces and elements, sure to meet your specific need.
American Beauty Tools provides a wide array of tools and supplies needed when using Thermal Wire Strippers. We carry different models including standard capacity, micro capacity, and production capacity wirestripping systems.
** Unless otherwise stated in Product Name, all American Beauty items are wired for Low Voltage Current (110-120 VAC) with North American Cordsets (Nema 5-15). **